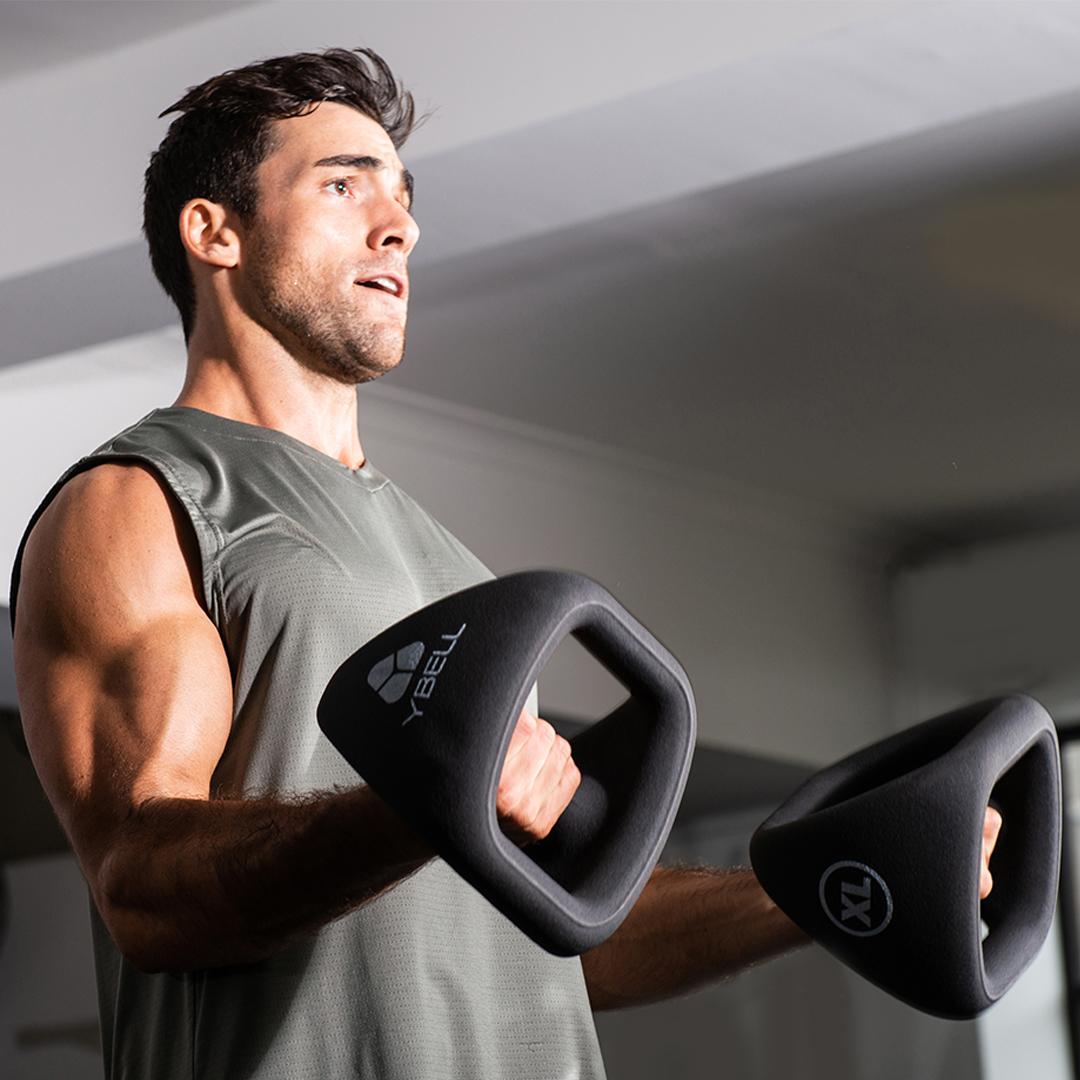 YBell is an all in one piece of fitness equipment with endless workouts.
You can do kettlebell, dumbbell, double grip med ball, push-up stand and unique YBell exercises all with the one piece of equipment – YBell. It has been carefully designed by experts in fitness and industrial design to make it easy and accessible for Every Body. 
Women's Health has given the YBell Neo a 2021 Fitness Award and dubbed us the Best Free Weights of 2021. Having reviewed more than 1,000 products, the Women's Health editorial team, along with their fitness directors, selected 75 winners in total ranging from fitness equipment to athletic wear to the top fitness apps.

See what people are saying!
YBells have revolutionized my training regime and i absolutely love them! They are ergonomically designed and feel so natural to use. They are incredibly versatile and can be used instead of dumbbells, medicine balls or kettle bells. The best thing about the YBell is the all-round body workout they offer. Since I have started using the YBell, my fitness and agility have really improved. 
—Nicola Boardman.
I'm not going to lie - I was little skeptical when first introduced to YBells. I liked the familiar routine of dumbbells; kettle bells; med-balls and barbells. Motivated by Az's enthusiasm for the YBell, I gave them a go and soon appreciated that they gave me everything I got with the old equipment and more. Now YBells aren't just "part of my training" but they are how I train. 
—Mariel Thomas.
Y-Bells is probably the most innovative thing, in terms of equipment training to happen to the fitness industry in a very long time. Y-bells delivers a full body workout, that can be done anywhere anytime and has now replaced the multiple pieces if training equipment we used to lug around including kettlebells, barbells, dumbbells and medicine balls. 
—DJ Scott.
I love the versatility of the Ybells! At first, I thought I would miss the individual equipment, but not anymore. We can transition between med balls, kettle bells and dumbbells without leaving our stations. YBells are so easy to handle and the weight is more condensed. Because the programs blend all the previous disciplines, we get a solid, constant mix for body conditioning. 
—Matthew Jager.