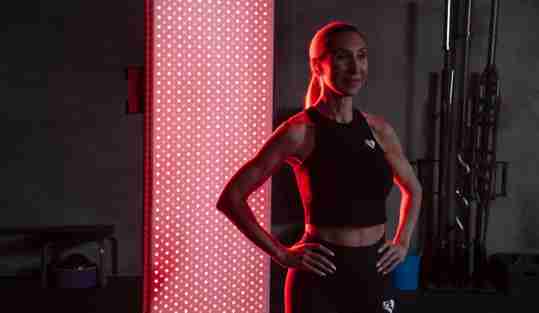 Optimize Yourself With Rouge Red Light Therapy
With More Than 2.75X the Power Density of Our Most Popular Competitor, It's No Wonder That Rouge is The #1 Choice for Serious Athletes and Biohackers, Worldwide.

See what people are saying!
"I have chronic back pain and decided to try this light to see if it could help relieve some of my symptoms. I have only been using this week and am very impressed even though it looks like some lights are not lit, they can't be seen with human eye but they are doing there job! I am impressed with the results in only one week can't wait for continued use!!! If you have any pain or creaky bones this is the light for you!
—Sheila Northrup.
My sore muscles have improved tremendously. I am very happy about its result after using this red light therapy lamp. It Improved blood circulation and decrease in swelling of my arm. this light therapy also works for decreasing the inflammation in my wrists and arm. I will order another one for my mother! Very pleased with this light therapy lamp, Will highly recommend it!
—Paulross1962.
I have a shoulder muscle pain for a long time. Sometimes I even can't sleep well. My doctor said the red light therapy is helpful to relieve the pain. So I bought one whenever I want to. I have tried serval times, every time about 10 min. That does make the pain better. Love it ! I will insist on using it..
—g zhu.
I purchased this product to help with migraines and neck pain. It has helped with both in only a week's time using the product. Amazingly it has eliminated my depression that I've been struggling with for the past couple years. I highly recommend this for non invasive pain relief and incredible elimination of depression!

—Marcia Hunt.